Sunday School - News
Sunday School Competition and Updates
Sunday School Announcements
· Annual competition forms distributed on 28th April
· Last Date for the submission of Entry forms of Annual Competitions – 12th May.
· Verses Competition postponed from 12th to 19th May.
· Half Yearly Examination – 26th May.
Download Application Form
- http://stthomascathedraldubai.com/parish/downloads/590b3a052e024Circular%20+%20Entry%202017.doc
Sunday School Elocution & Quiz 2017 - Topics
ST. THOMAS ORTHODOX SUNDAY SCHOOL
P.O. Box 2563, Dubai – U.A.E.
Tel: 04-3371122 Fax: 04-3352252
Email: stthomas@emirates.net.ae www.stthomascathedraldubai.org
Subjuniors
Any Story of Obedience from the Bible
Juniors
1. Truth
2. Compassion
Intermediates
1. Do Good unto others (With Ref. to 1 Thess. 5:15)
2. Blessed are the merciful for they shall obtain mercy (St. Mathew 5:7)
Seniors
1. Purity of Heart
2. Rejoice in the Lord
PORTIONS FOR THE QUIZ – 2017
60% from Old Testament (Genesis to 2 Samuel)
40% from Sacraments and Worship
Age Group
Subjuniors : Born between 01-10-2009 and 30-09-2012 (Both days inclusive)
Juniors : Born between 01-10-2006 and 30-09-2009 (Both days inclusive)
Intermediates : Born between 01-10-2003 and 30-09-2006 (Both days inclusive)
Seniors : Born on or before 30-09-2003
K.P. Paulose
Headmaster
Sunday School Teachers Conference - 2017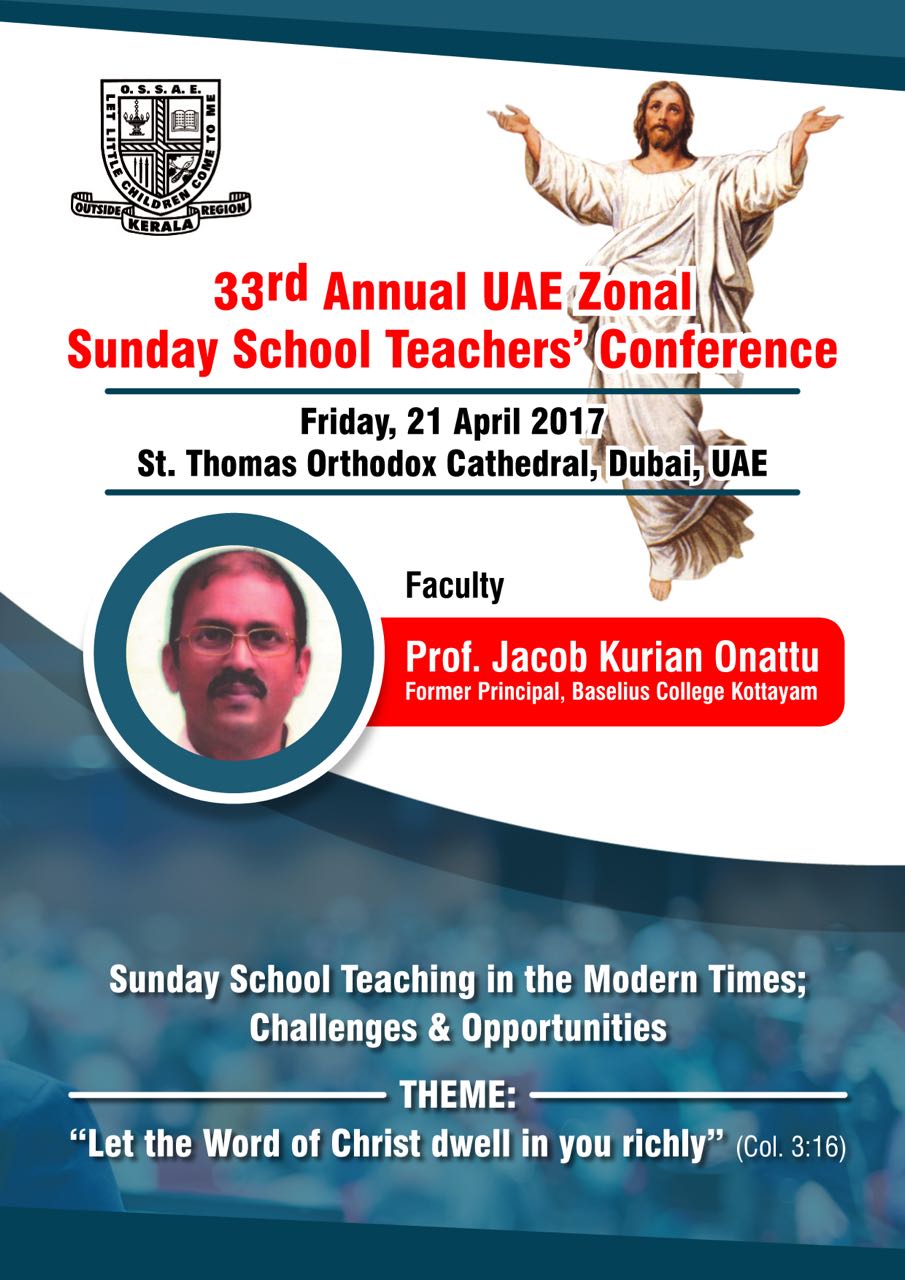 Dubai unit winners of annual zonal competition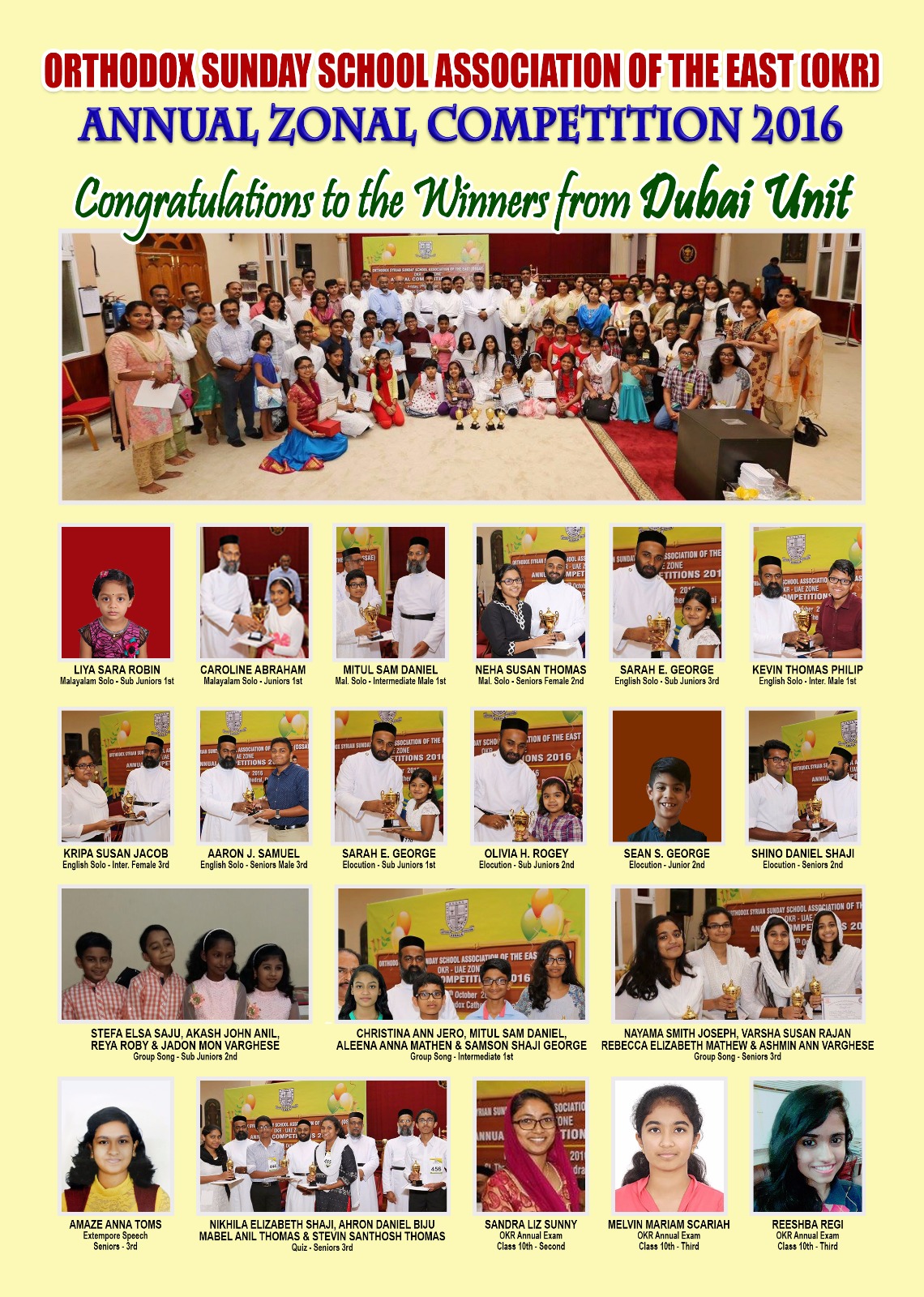 Office Bearers - 2015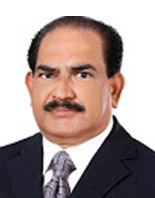 PAULOSE K.P
Head Master
+971-506781600
sumagiri@emirates.net.ae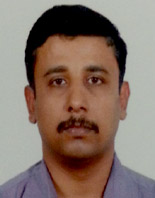 JACOB MATHEW
Secretary
+971-507973886
jcbmathew@yahoo.com
Motto: "Train up a child in the way he should go. And when he is old, he will not depart from it" (Pro. 22:6)
St. Thomas Orthodox Sunday School, Dubai is one of the largest Sunday Schools in Malankara Orthodox Church. It is amazing that about 1425 students and 95 teachers are working as a single unit.
The recent Certification of our Sunday School by the Diocesan Metropolitan, H.G. Dr. Yuhanon Mar Demetrios makes our Sunday School an Outstanding one with its unique and exclusive features. Special Sunday School song, a song book, special prayer book, newly published Holy Qurbana Kramam, systematically conducted common classes, well organized OVBS classes, distribution of Great Lent observance card, Gospel reading calendar, schedule of annual events distributed at the commencement of new Academic year, and above all the declaration of Annual Examination result on the same day of the examination in the Church website – all make it a unique Sunday School. We submit ourselves before our Lord Almighty for His abundant Blessings for its continuous growth. It is not on our merit, but on His Grace we rely. Be it a wonderful experience for all our parishioners, students, teachers, parents and all well-wishers. May God bless us all.
| | | |
| --- | --- | --- |
| Date of Establishment | : | 16th February 1974 |
| Silver Jubilee celebration held | : | 1999 |
| Term of existence as on the date | : | 40 Years |
| Regular Sunday School classes | : | Every Friday after the Holy Qurbana |
| Usual working time | : | Usual working time |
| Present strength of students | : | 1425 |
| No. of Teachers | : | 95 |
| Present Headmaster | : | Mr.K.P Paulose |
| Staff Secretary | : | Mr.Jacob Mathew |
Headmasters who guided our Sunday School
| | |
| --- | --- |
| Late Mr. K.V. George | (1974 – 1977) |
| Mr. C.C. Cherian | (1978 - 1979) |
| Mr. Alexander David | (1980 - 1981 & 1985) |
| Mr. Thomas Paul | (1982 – 1983) |
| Mr. John Mathew | (1984) |
| Mr. Rajan K. Mathew | (1986 – 1989) |
| Mr. Peter Varghese | 1990 – 1994 |
| Mr. George Varghese | (1995 – 2003) |
| Mr. K.J. Babukutty | (2004 - 2015) |
| Mr.K.P Paulose | (2015 onwards) |